Due to Covid-19, EWH's operating hours and deliveries have been affected. Please check with your local branch for the most up to date delivery and order schedule. We thank you for your support and understanding.
MAIN PRODUCTS WE PROVIDE
YOU WILL FIND ONLY QUALITY PRODUCTS AT COMPETITIVE PRICES FROM US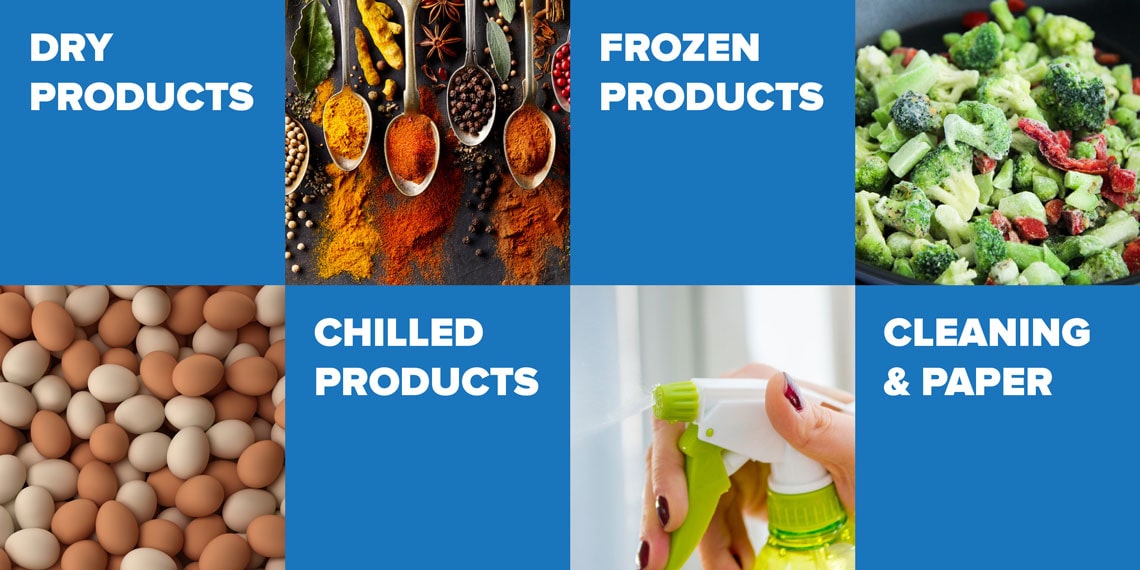 FEATURED PRODUCTS
WITH OVER 6000 PRODUCTS AVAILABLE, IT IS HARD TO KNOW THEM ALL. LEARN SOMETHING INTERESTING ABOUT SOME OF OUR FEATURED PRODUCTS

EWH, YOUR COMPLETE FOODSERVICE PROVIDER
WHETHER YOU RUN A SMALL VENUE OR A LARGE MULTI-SITE INSTITUTION, EWH HAS GOT YOU COVERED ON YOUR FOODSERVICING NEEDS


We have been using EWH since 1991, over the 28 years, their service and support has been incredible. They always go above and beyond to get our orders delivered on time and fulfilled perfectly
Neil Perry
Culinary & Brands Director ROCKPOOL DINING GROUP

I have used EWH Food Services for most of my hospitality career, they have always gone over and above to accommodate exactly what we need. They are professional and always strive for excellence; the bonus is that the entire EWH team are friendly & a pleasure to do business with too!
Josh Niland
Chef and Owner at Saint Peter

Simmone Logue Fine Food has been purchasing goods from EWH Food services for the past 25 years. The service we have received over that time has been exemplary. I do strongly recommend your company use EWH for all of your dry good needs.
Simmone Logue
Managing director at Simmone Logue Fine Foods

They strive to provide outstanding customer service, across all facets of their business, from their management through to their administration staff, tele-sales, field sales team, warehouse staff and delivery drivers. A family owned operation, their reputation for setting high standards matched with friendly reliable service is second to none. Unilever Food solutions and Epic Wright Heaton have continued to experience an outstanding partnership together over many years, built on trust and mutual respect. It is an absolute pleasure to deal with them
Craig Brown
NSW State Sales Manager Unilever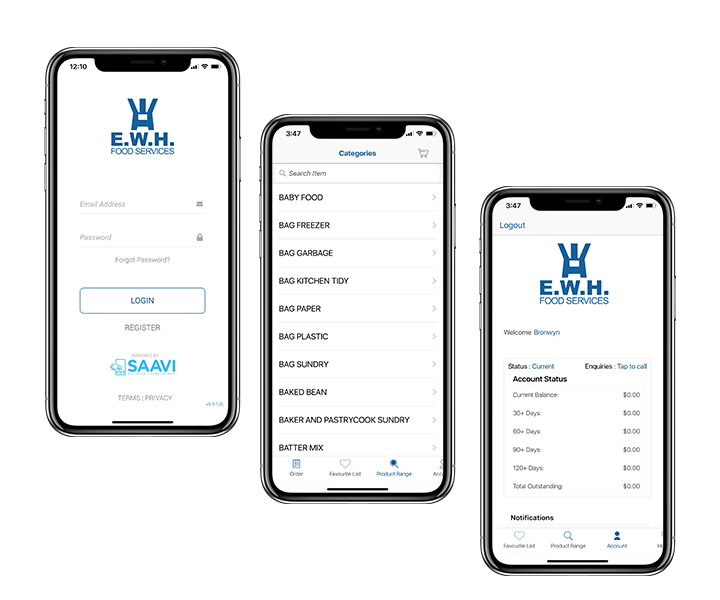 ORDERING HAS NEVER BEEN EASIER
ANYTIME, ANYWHERE, ON YOUR OWN OR WITH OUR HELP

A reliable EWH representative are assigned to all customers
Friendly Telesales team available 7 days a week
Online ordering platform available for mobile, tablet and desktop
Create personalised pantry list
Check product information & stock availability
See order history and be able to reorder from them
EWH VALUES
THE EWH BUSINESS MAY HAVE EVOLVED THROUGH THE YEARS BUT WE STAY TRUE TO OUR VALUES